Reviewed by Emma Phillips Mum of 3.
The sun was out for the last day of the Easter holidays so we decided to head off to Apple Jack's Adventure Park at Apple Jack's Farm in Warrington. Our party consisted of my husband and I, our three kids aged 4, 2 and 6 months, and Grandma and Grandad. Finding the place was easy and there is ample parking. The queue was already forming at 10.10am for the park opening at 10.30am but in the sunshine it wasn't a problem and when it opened the queue moved quickly. We'd bought our tickets online, it doesn't save much – £1 per person – making entry £8 for an adult and £7 per child (age 2 and under are free).
AD | I have been or could be if you click on a link in this post compensated via a cash payment, gift or something else of value for writing this post. See our full disclosure policy and privacy policy for more details.
The first thing we did was jump onto the quad bikes, with my 4 year old and I on one, and my 2 year old and Grandad on another. The quad bikes are an extra £1 per go so definitely bring a handful of change with you. They were a big hit and we had a go on the second track later in our trip. The park is big and flat so it's perfectly fine for prams but the website warns you the the mazes are not suitable for prams. We only went in the fence maze as the maize maze is not open until July. As a seasoned pram pusher I'd say the fence maze is fine with a single buggy. The fence maze is great fun for all the family and the two bridges that take you above it mean that you can keep an eye on kids that want to have a go on their own. We also enjoyed climbing the haystack mountain, going on a adventure hayride, playing on the adventure playground and swings, and playing in the large sand pit play area. Another hit with both our 4 year old and our 2 year old was the Jumping Pillow. This is like a large bouncy castle without sides and tens of kids bounce about and chase around on it. Staff allow groups on for a set amount of time so everyone got a fair go and the queue didn't get too big. Overall, the kids had a blast with the activities and it was great to see them racing about excitedly.
When it came to eating there was ample outdoor places and a large picnic marquee with a refreshments hut next to it to buy coffees, ice-creams, chips, etc. We took our own picnic and ate inside the marquee. It was clean and tidy with a decent number of tables and chairs although it did fill up quite quickly and I imagine in cooler weather it may prove trickier to get a table.
Activities we didn't try because our kids are too young or didn't want to do them were the zip wire racing, roller skating, archery, the Eliminator, the Drop Slide, and Jack's Ball Blast. We had a look at these activities and the kids on them were thoroughly enjoying themselves. There really is lots to do for all ages and adults can get involved too. Obviously there isn't anything for 6 month olds to do but ours seemed to be content to enjoy the view from the harness on daddy's back and she also took the opportunity to have a good snooze!
The only thing we didn't take into account was that the site is very open and exposed so it's windy and cool despite the sun and there is limited shade so pack sun cream and an assortment of clothes to layer up. If it's raining then it's safe to say you'd need to get togged up in waterproofs.
The only down side was that being a farm, our kids expected to see some animals and they were quite disappointed that they didn't see any except for a few pigs. These were being housed in the middle of a pig racing track, but there was no information about what times they'd be racing, if at all, so we just had a look at them for a few minutes and carried on.
Bottom line, would I recommend Apple Jack's Adventure Park? Yes. A good day out and good value for money.
We have also found this offer on Living Social if you are interested in visiting!
https://www.livingsocial.com/events/1427412-family-ticket-to-apple-jacks-adventure-park?afsrc=1&city_name=Manchester&cvosrc=email.blast-gb.digest_dailyuk&utm_campaign=digest_dailyuk&utm_medium=email&utm_source=blast&city_id=72-liverpool&id=1427412-family-ticket-to-apple-jacks-adventure-park&msdc_id=71-leeds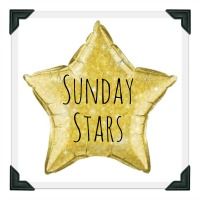 Ian & Emma Phillips live in Bolton with their three children, two boys aged 8 and 6 and their little girl who is now 4. Emma also writes over at Fuelled by Latte.