AD | I have been or could be if you click on a link in this post compensated via a cash payment, gift or something else of value for writing this post. See our full disclosure policy and privacy policy for more details.
As you may know I have been chosen as a #markwarnermum for 2015. We are going to Tignes soon and we are hoping to show that Skiing is not just for Daddies. We have been collecting together all our ski clothes and are going to run a little series of posts on 'what we will be wearing'. This is part 1, and this is my 4 year old showing you what she will be wearing.
Ski Clothes for Kids:
White Bobble Hat: by Trespass*
Thermals: by Helly Hansen*
Gloves: by Trespass*
*Products provided by Helly Hansen and Trespass at London Designer Outlet, the Capitals only Outlet centre with over 70 of the biggest brands at up to 70% off, plus 20 restaurants and coffee shops and a nine screen Cineworld cinema
Socks: provided by Teko for Life
Snow Boots: provided by JoJo Maman Bebé
Ski Jacket: provided by Muddy Puddles
Salopettes: provided by Muddy Puddles
Goggles: by Aldi
Check back after we have been on our ski trip to see how the clothes actually performed on the slopes. They certainly look the part don't they.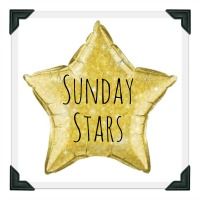 Karen Beddow founded Mini Travellers in 2014 while doing what she loves most...going on holiday!
Mini Travellers is for parents looking for holiday ideas, destination reviews, days out and things to do with the kids. We also have family travel tips, activity ideas and all other things family holiday related. Take a look at some of our latest reviews for holidays and day trips in the UK.