On Sunday we were faced with a day without plans (rare for me and my Mini Travellers) and a day of rain and blustery winds. We decided to head over to New Brighton for the day and started with a trip to The Light to watch Inside Out. The Light run a great deal on a Saturday/Sunday morning as it is only £3 a head and they change the films regularly (ps reference not sponsored in any way, just like the idea!).
Inside Out if you haven't already seen it is just brilliant! It's funny, it is sad, it is thoughtful. At times I thought the story might be a little too much for my three, all under 5 but actually since it's been a fab way of them explaining how they are feeling. Eve said to me this morning. Mummy when Lily did that Anger came into my head, and moved Joy out of the way!
AD | I have been or could be if you click on a link in this post compensated via a cash payment, gift or something else of value for writing this post. See our full disclosure policy and privacy policy for more details.
We were all crying by the end of the film and I was hoping we would go straight for lunch at Pizza Express, but when we walked out of the cinema the rain had eased off a little and we decided to take the bikes out for a spin on the front.

Thankfully we had packed big coats with us and I had my new rain coat on from Happy Rainy Days.  I was thrilled that I'd chosen to put it on that day as the full length mac kept the wind at bay, and I think looked pretty stylish. Obviously on these photos I am wearing it for a day out messing about with the girls but I think it would be just as fab to wear over my suit for work!
The girls managed quite a few trips up and down the prom. Prom's are perfect for biking and scooting as they are flat but they can be so cold too as the wind whips off the sea.  I was fine (in my new coat!) but they soon decided they were freezing as whilst we had remembered their big coats we had failed to remember their hats and gloves.
We made our way to Prezzo for lunch, our staple Pizza Express being closed with technical issues and had a really lovely meal.  I'll definitely be returning to Prezzo to try out more of their meals as I was very impressed with their Tots Menu for Under 5's for just £3.95 which was 3 courses and included a drink.
We left Prezzo and returned home at about 3pm.  A little more bike riding, followed by Strictly Come Dancing (again) ended a really lovely Sunday.
NB: Happy Rainy Days sent me the coat, but all views on it and our day out are my own.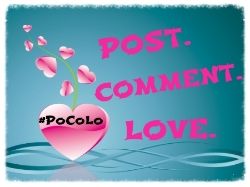 Karen Beddow founded Mini Travellers in 2014 while doing what she loves most...going on holiday!
Mini Travellers is for parents looking for holiday ideas, destination reviews, days out and things to do with the kids. We also have family travel tips, activity ideas and all other things family holiday related. Take a look at some of our latest reviews for holidays and day trips in the UK.