We had a fantastic day trip to Nickelodeon Land. It was one of those days when the stars aligned. The sun shone all day, the Pleasure Beach surprisingly wasn't very busy at all, the kids all behaved and had a brilliant time and we had loads of fun with The Harman family aka The Running in Lavender family.  It was just brilliant.
AD | I have been or could be if you click on a link in this post compensated via a cash payment, gift or something else of value for writing this post. See our full disclosure policy and privacy policy for more details.
We drove up to Blackpool in beautifully clear springtime sunshine and arrived at the Pleasure Beach at about 11am. It was pretty quiet and we immediately made our way over to Nickeloden Land to meet up with Heledd's family. They were staying in the Big Blue Hotel that night. They had free parking included with their hotel stay and priority access to the Pleasure Beach which on busy days would be a huge bonus. We met them right in the centre of Nickelodeon Land and as it wasn't very busy we managed to get on quite a few rides very quickly including Backyardigans Pirate Treasure,  Wonder Pets Big Circus Bounce and Dora's World Voyage.
Then we spotted Poppy Cat which was the reason we were there. The girls had been watching the show so they were really excited. It was still pretty quiet at that end of Nickolodeon Land so they basically had the show to themselves.
They danced, they hopped and jigged. They did the conga!  The team with Poppycat were really good at getting all of the girls involved and they even gave out magazines and chocolate treats at the end. Definitely a win for us.
Poppy Cat is the featured character at Blackpool Pleasure Beach's Nickelodeon Land between April 20th – May 22nd and will be making regular appearances throughout the day to entertain the kids.
You can find out more about Blackpool Pleasure Beach here and don't forget you can keep up to date with Poppy Cat via the Poppy Cat website, as well as on Facebook and Twitter.
Take a look at our little video of our girls time with Poppy Cat:
We then continued to have a fabulous day on all the rides. All the rides in Nickelodeon Land are basically the right size for 4/5 years olds to go on without an adult so we managed to go on everything with our combination of 4 adults, 5 children. The hits of the day were the Blue Flyer roller coaster ( at least 5 times)
Krusty Crab Order up ride "aka the whoosh ride" (at least 8 times)
and the girls all enjoyed dancing with the characters, including Sponge Bob, Teenage Ninja Turtles and Dora the Explorer.
The food throughout the Pleasure Beach was actually not bad too.  We had lunch at the Big Pizza which was an all you can eat pizza/pasta/salad buffet. It was basically identical to Pizza Hut, even down to the pasta/salad selection and the pizza was really quite good. Price wise this wasn't bad at £8.50 per adult and £6.50 per child.  We also had some great ice cream.
Outside of Nickelodeon Land itself we went on a brilliant Wallace and Gromit ride, which the girls called the Shaun the Sheep ride, and the Alice in Wonderland ride (first opened in 1962) these were the newest and the oldest of a similar type of ride and funny to do both back to back. Alice was actually creepier in lots of ways, although the giant rabbit in the Wallace & Gromit ride certainly made us all jump.
At the end of the day Heledd and I even managed a quick go on the Big One. I've just googled it and can't believe it is over 20 years old. I remember it being state of the art.  The view from the top was incredible and the thrill was superb.
We had such a good time at Nickelodeon Land that I am thrilled to be running a competition so that you can win a day there too!
NB: We visited Nickelodeon Land as guests of Poppy Cat but all views are our own.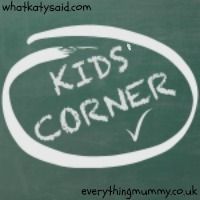 Karen Beddow founded Mini Travellers in 2014 while doing what she loves most...going on holiday!
Mini Travellers is for parents looking for holiday ideas, destination reviews, days out and things to do with the kids. We also have family travel tips, activity ideas and all other things family holiday related. Take a look at some of our latest reviews for holidays and day trips in the UK.