Last weekend we spent a really fun 48 hours in Whitby at a Cottage (Mansion) arranged for us by Sykes Cottages.  The house slept 18 (plus 1 in a provided travel cot) so was perfect for us and our best friends and the 11 kids we have between us!  We'd decided some time before to try and spend a weekend all together but it is more difficult than you might think to find a house that would fit all of us in!  Sykes  however stepped up to the challenge and found us a house perfectly located in the centre of Whitby.
Ahead of the weekend the emails and contact I had from my both Sykes and the owners was very good. The emails were detailed, they had good driving information on, and in the telephone call with the owners to pay the £200 security deposit (which I got back with no quibble) they helpfully arranged parking permits for the 3 additional cars we were arriving in (there was space for 2 already). The parking permits cost 50p each for 4 days and were a saving grace as parking in Whitby is notoriously difficult!
AD | I have been or could be if you click on a link in this post compensated via a cash payment, gift or something else of value for writing this post. See our full disclosure policy and privacy policy for more details.
So we all packed up and met in Whitby at different times on the Friday night.  Now travelling all the way across the country to Whitby on a Friday night from West Kirby (literally the other side of the country) is not fun. I did ask myself a number of times was it going to be worth it. But to arrive to a warm (too warm initially) and welcoming house was fabulous.
One of my friends had arranged for Tesco to deliver a food shop, so I was given a glass of prosecco when I walked in (good start) and I had brought with me a slow cooked dinner of Fårikål for us all to try as we were all arriving at different times. I was notionally cooking this as part of Inntravel's campaign to raise awareness of their Norway Holidays, but to be honest it was just nice to have something easy and tasty to eat when we arrived. To win a voucher so you can try some food yourself do enter the competition at the bottom of the post.
We managed to get the kids into bed at various times and  settled down to far too many glasses of wine.
As the house has so many bedrooms (9) and beds were very comfy, the kids all slept well.  They made their way down to the lounge at various times between 7 and 8 and caught up with each other by showing each other their new apps on their various tablets.  The two lounges were both on the first floor and had plenty of seats for everyone.  At one point there was 9 of the kids all in a row on their tablets. It was a good job we knew the rest of the weekend was going to be pretty active.
Amazingly (probably some sort of Midlife Crisis) 5 of us went out for a morning run and enjoyed a stunning run into Whitby and across the cliff tops.  Who knew Whitby was so hilly!
We then had bacon and egg butties (thanks Dean) and took the scooters out to Pannett Park (5 minutes away from the house). It isn't often that I would suggest a park needs so many photos but the variety of things on offer in that park warrants a lot of photos.

We spent over an hour and and half there and it kept the kids between 2 and 9 entertained. The only downside was no access to coffee! After the night before we could have done with a rather large Starbucks!
We scooted back to the house for lunch and after a production line of ham wraps and crisps we all sat down round the huge dining room table which comfortably seats 18. Not squashed in, actually comfortably.
After lunch we drove to Runswick Bay. We couldn't believe our luck with the weather. This was October yet the kids were able to run about in t-shirts and no trousers which was lucky as they got absolutely drenched!  They went crabbing, made a huge sandcastle and ended up having lots of running races!

After we finally dragged them away we took a very short walk onto the Cleveland path as the sun was setting. The light was stunning.
We had booked dinner for 5.45 and whilst I'm sure The Runswick Bay Hotel could have done without the noise we created we had some good food and wine before heading home with 11 exhausted but happy kids.
We sat around chatting in the large lounge for the rest of the evening and reflected on a really really fun day!
The next morning we had another lazy start with more bacon sandwiches and really nice granola. Lots of tea ( Yorkshire of course) and then we wandered down to the front. The house was literally 5 minutes away from the front and we took the opportunity to play around the gardens (otherwise known as train track) drink some coffee and then a walk into Whitby and up the 199 (150) steps to the Abbey.
  
After we had wandered up to the Abbey and eaten ice cream at the top, it was time for us to find somewhere to eat fish and chips (we were in Whitby!). The famous Magpie was out due to the very long queues (even in October) but we found a place that served very good fish and chips, even if we did have to eat it in a rather unglamorous location!
The queues for the donkey rides were however mercifully short so all the kids had a go on those before returning to the house to pack up.

We had a much better journey home and I asked some of the kids and adults to tell me what were there favourite things.  So in no particular order:
Comfy Beds, living room well out of the way of the bedrooms, great for hide and seek, great because near Pannett Park and Beach, really clean, very well stocked, sandcastles on the beach, full breakfast, sunset on the cliff tops, scooters in the park, big kids looking after little kids, just one more glass of wine before bed, crabbing in rock pools, wheeelbarrow races on the beach, listening to kids giggling and playing, good times with great friends!
What they would have liked – servants (!)
What might have been useful – towels, stair gates, more than one hairdryer.
Thanks Sykes Cottages we had a ball.  To win £40 vouchers to spend on food from Scandikitchen so you can make your own Scandinavian/Norwegian foods just enter our competition below.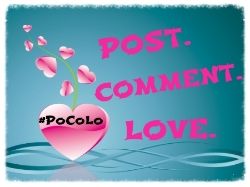 Karen Beddow founded Mini Travellers in 2014 while doing what she loves most...going on holiday!
Mini Travellers is for parents looking for holiday ideas, destination reviews, days out and things to do with the kids. We also have family travel tips, activity ideas and all other things family holiday related. Take a look at some of our latest reviews for holidays and day trips in the UK.