AD | I have been or could be if you click on a link in this post compensated via a cash payment, gift or something else of value for writing this post. See our full disclosure policy and privacy policy for more details.
It's time for Monday Escapes again and this week you can link up on Travel Loving Family.
What have we been up to?
We are currently in Porto and having a really lovely time. The sun is shining and we are hoping to have lots of mini adventures this week! Here's what we've been up to so far!
Over on Cruising with Kids: we've had a brilliant guest post about a family cruise to Papua New Guinea; Lisa has a very exciting 80s-themed cruise coming up; we've sharing some thoughts on why kids love cruising; and there's a round-up of what you can expect from the new Explorer Academy kids clubs on Celebrity Cruises.
On to Monday Escapes…
This week Monday Escapes is being hosted by Lisa at Travel Loving Family and Claire at Tin Box Traveller.
Monday Escapes is all about looking back at wonderful, happy travel memories and sharing them with others. It doesn't have to be about a trip abroad or even be a written post. If you want to share your favourite snapshots – whether it's a famous sight, scene, dramatic view or even a favourite family photo, then please feel free to link those up, too. Likewise, posts don't have to be about holidays or weekends away, they can also include day trips, walks, attractions – any travel experience that you want to share.
The linky is run by Claire at Tin Box Traveller, Sarah from Extraordinary Chaos and Lisa from Travel Loving Family and myself.
We are also absolutely delighted to link up with Lonely Planet to offer our number one favourite blog post of the fortnight either a destination guide, or a title from the Lonely Planet Kids range. (See T&C's below). Just another great reason to link up with Monday Escapes!
What's in it for you?
The number one thing is you'll be sharing your fantastic posts with a like-minded community and grabbing some travel inspiration for yourself. As a bonus you have a chance to have your blog post featured on all four of the hosts' blogs each fortnight, introducing your blog to even more people.
Our favourite posts from last time
Here's the posts that caught Karen and Sarah's eyes last time:
Karen says: "There are some beautiful photos in this post from Kiddieholidays about the North York Moors and I would never have thought of it as a place to take toddlers before." This is our star post this week, do get in touch to claim your prize!
Karen says: "This Complete Guide to Petra by Go Live Young is exceptional in the level of detail and will be my go to guide when I finally book."
Sarah says: "I just adore the photos in Bryna from Dotted Line Travel's post featuring the Angkor Archaeological Park in Cambodia. If this alone isn't a reason the visit Cambodia I don't know what is?"
Sarah says: "After reading Emma from Wanderlust and Wet Wipes' post about visiting Jordan and staying in a Martian Dome I am desperate to visit Jordan. What an incredible experience."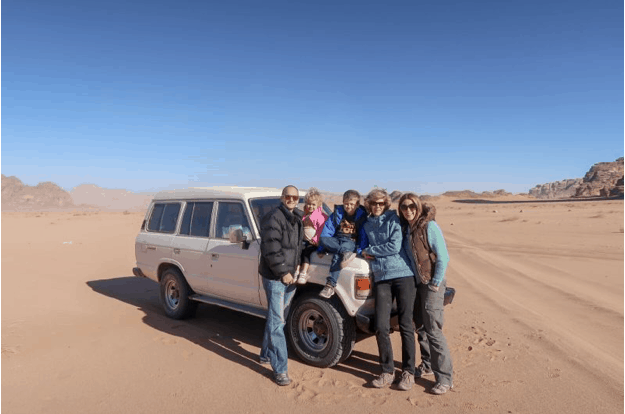 So how do you join in this time?
* Link up one post/photo – old or new.
* Please make sure to include the Monday Escapes badge at the bottom of the post, on your site, or a link back to the hosts.
* Posts are anything travel-related, and can include photos, reviews, days out, attractions and walks – at home or abroad.
* Comment on posts by the co-hosts and at least two others. Blog hops only work if you share the comment love. That's why they're so great!
* If you tweet any of us your links @minitravellers @sarahjchristie @tinboxtraveller or @travellovinfam, please use #MondayEscapes and we
will be sure to retweet.
Monday Escapes will go live every two weeks, alternating between the hosts and will be open Monday to Wednesday. Every fortnight we will be giving a shout out to some of our favourite posts and photos. Link
There is also a Monday Escapes Pinterest Board – so if you'd like to start pinning some of your favourite photos, do get in touch.