What is on our list of travel essentials?  I will of course be following my ten top tips for Flying with toddlers which you can read here (plug plug) but what is essential?  What do I actually take on our family holiday.
Here is also a fabulous list of Autism Family Travel Essentials that make a trip that little bit easier.
AD | I have been or could be if you click on a link in this post compensated via a cash payment, gift or something else of value for writing this post. See our full disclosure policy and privacy policy for more details.
1.  Sunglasses
This pre-supposes that there will actually be sun (but there will – won't there!). No holiday is quite complete for me without a large pair of sunglasses to swank around in, even if the only people that will be seeing me is my family.
2. DVD's.
Whilst I don't want my Mini Travellers to be watching loads of tele. There might not be Cbeebies in the Villa/Hotel (shock horror) so we need to make sure there is some television they will deign to watch. Even if its just to give them some down time before we go out again.  Frozen will definitely be taken.
3. Armbands/Float Suits
We usually use armbands when the kids are on holiday, which gives them the freedom to be safe in and around the pool, but the lovely people from Splash About have converted me to float suits. Have a look at the review here. Amazing.
4. Books/Kindle
I am a book person. Always have been, always will be.  I love love love reading.  One of the wonderful things about our summer holiday was some child free time to read on the sunlounger undisturbed.  Since having the three Mini Travellers, time for reading on holiday has been very very limited. My aim every holiday, is to get through at least one book!  We also take books for the Mini Travellers as they have inherited their Mother's love of them.
5. Crocs
A holiday essential for the Mini Travellers.  They are waterproof, they can put them on and take them off by themselves and they match* everything.
*read don't match at all with anything but aren't really supposed to.
6.  Colouring stuff
Colouring books and pens seem to get us through all sorts of situations. They are perfect for the plane, the airport, the villa itself and even taking out for meals as quiet entertainment before the meal arrives. Wouldn't be without them.  I'll also be printing off some of these Frozen colouring pages
7. Calpol
There is nothing worse than being away, the kids being poorly and being without calpol. Calpol cures a multitude of sins, and whilst we obviously hope we don't have to use it, I wouldn't be without it.
8. Marmite
Controversial I know. You either love it or hate it right. Well my kids love it, and if I take it, I can guarantee they will eat the strangest tasting of foreign food as it basically masks the taste of everything you put it on.  It's not to be encouraged but if all else fails. Marmite it is!
9.  Blackout Blinds
We all love the sun, but there is nothing worse than being on holiday and being awake at 4am because the sun is shining through your toddlers bedroom window and they are announcing it is time to get up. This is why we have always travelled with two Gro Anywhere Blinds.  I simply can't recommend them highly enough.  They are easy to put up and don't take up too much room in your suitcase, and are only £24.99.  You literally stick them with velco onto the window and your children sleep – why would you not pack them! Seriously unless I am going somewhere where I either know it is going to be dark, or they have told me there is blackout blinds – I find the space in my suitcase   If you would like to win a blind of your own, why not have a look at our competition below!
10.  iPads
Sad but true. Particularly as a blogger. I have a villa with wifi, so social media updates can be regularly updated! You lucky things.
What would you pack??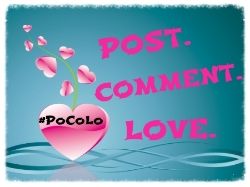 Karen Beddow founded Mini Travellers in 2014 while doing what she loves most...going on holiday!
Mini Travellers is for parents looking for holiday ideas, destination reviews, days out and things to do with the kids. We also have family travel tips, activity ideas and all other things family holiday related. Take a look at some of our latest reviews for holidays and day trips in the UK.