Last week I took the Mini Travellers to the new Arctic Adventure Playground at The Chill Factore.  On one of the hottest days of the year we packed up all our ski kit and drove to the Trafford Centre for some arctic fun.
Chill Factore
is the UK's longest indoor real snow ski slope measuring at 180 meters. Ski and snowboard lessons for all abilities and thrilling snow activities all take place here, and launched just in time for the summer holiday is the new playground which is perfect for your Mini Travellers.
When we arrived and wandered into the biggest boot room I have ever seen, I realised we hadn't needed to take our own snow suits as everything was provided for you.  I did however relish the opportunity to put the kids back into their gorgeous snow gear from
Spotty Otter
and
Muddy Puddles
as it'll (hopefully) be a while until they wear it again.
We got kitted up,  headed into a (freezing) cold snow dome and the kids just ran off!
Arctic Adventure Playground is described as a magical network of tunnels buried beneath real snow.  We were one of the first visitors so the snow hadn't fallen just yet!  My three ran in and out of the maze, played a bit in the playhouse, used the slide before landing on the snow slides and there they stayed!
AD | I have been or could be if you click on a link in this post compensated via a cash payment, gift or something else of value for writing this post. See our full disclosure policy and privacy policy for more details.
I have to say that the snow slides were the real hit with my three and they all loved tobogganing down the little hill and pulling their sledge (or donut) back up again.
Mini Moose Land is also home to a snow maze, and there is a little video of the twins exploring here:
If you wanted to treat your Mini Travellers in this heat wave to help them cool down, Chill Factore Mini Moose Land is open from 9.30am-9pm and costs £5 peak and £6 off-peak.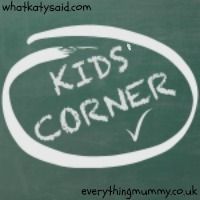 NB: we visited the Chill Factore as guests but all views and opinions are my own.
Karen Beddow founded Mini Travellers in 2014 while doing what she loves most...going on holiday!
Mini Travellers is for parents looking for holiday ideas, destination reviews, days out and things to do with the kids. We also have family travel tips, activity ideas and all other things family holiday related. Take a look at some of our latest reviews for holidays and day trips in the UK.